USB-C upgrades for this 4K productivity monitor make for a powerful productivity package
OUR VERDICT
An upgrade to USB-C connectivity for Viewsonic's 4K 32-inch productivity panel delivers a compelling value proposition
FOR
Great overall productivity feature set
Good factory calibration
Competitive pricing
AGAINST
No HDR support
Dated stylin
Do not adjust your PC, smartphone, tablet or Mac, you have indeed seen the Viewsonic VP3268a-4K before. At least, you've seen a display that looks just like it in the Viewsonic VP3268-4K. But that small tweak in nomenclature translates into some pretty significant hardware upgrades.
The basic proposition remains the same, namely a 32-inch 4K monitor based on a quality, factory-calibrated IPS panel and aimed at productivity and content creation. This isn't a full-on professional grade panel, that kind of display costs far more. But it does promise significant color-relevant features for the price point.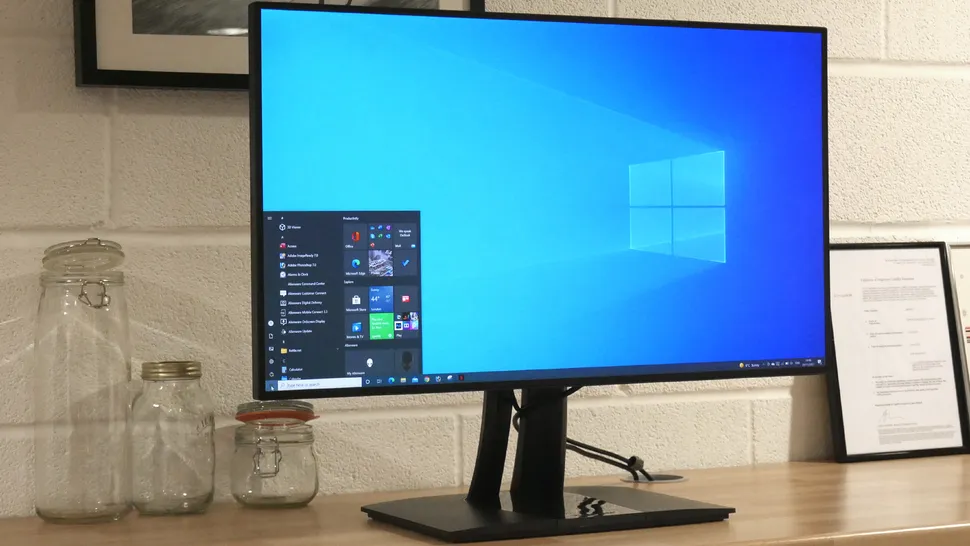 As for what's new with the Viewsonic VP3268a-4K over the old non "a" model, the most obvious change is the addition of USB Type-C connectivity complete with power delivery of up to 90 watts. That's a huge upgrade when it comes to usability and flexibility, enabling single-cable connectivity and docking capabilities including ethernet support. 
The other big change is the addition of Pantone validation and a small uptick in color accuracy. That combination adds to the Viewsonic VP3268a-4K's proposition as a content creation monitor. Overall, it's a promising package for getting serious work done.
Credits: Jeremy Laird
Source: TechRadar.com
Featured Image: Image: © Future